San Joaquin River Gorge Visitor Center Print

Just a short drive from the southern entrance route to Yosemite National Park, is a remarkable but less-visited deep-carved river gorge in the Sierra Nevada foothills. In spring of 2008, xRez Studio was contracted by BLM park manager Tracy Rowlands to shoot the beautiful San Joaquin River Gorge in gigapixel resolution for the Bureau of Land Management's visitor center, where a 14′ long high-resolution print was subsequently installed in a new visitor center later that summer. Showing the full wildflower bloom that graces it's volcanic table mountain slopes, the gigapixel print shows the nature of the region at it's prime, but remains viewable throughout the year for it's visitors. Shooting from a survey flight with pilot Greg Rowlands, we were able to capture an aerial view of the spring bloom as well.
[pano file="pano/par0804SJ_p01/par0804SJ_p01.html"]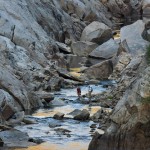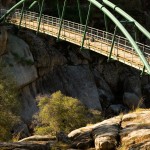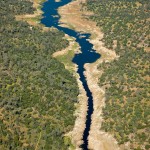 This entry was posted on Wednesday, December 30th, 2009 at 3:31 pm and is filed under
National Parks
. You can follow any responses to this entry through the
RSS 2.0
feed. You can
leave a response
, or
trackback
from your own site.